Nighttime shows are coming back to Disneyland Resort soon, and we couldn't be more excited!
Disney announced a while ago that the Main Street Electrical Parade, World of Color, and the Disneyland Forever fireworks show would all return on April 22, and they're celebrating with a bunch of new snacks and merchandise. We've been invited to a media event to preview items from the Main Street Electrical Parade, and we think you NEED to see this new collection!
It's MSEP's 50th anniversary (that's what the cool kids call it 😉) and Disney is pulling out all the stops for the occasion. We need to check out the new collection, and let's just say you might want to hide your wallets, folks.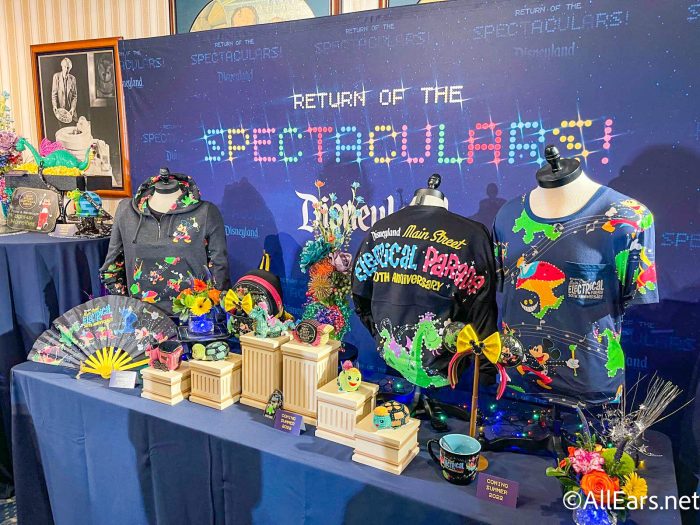 First of all, it wouldn't be a new collection without a classic t-shirt! This Main Street Electrical Parade t-shirt is bright and vibrant, truly capturing the spirit of the entire collection.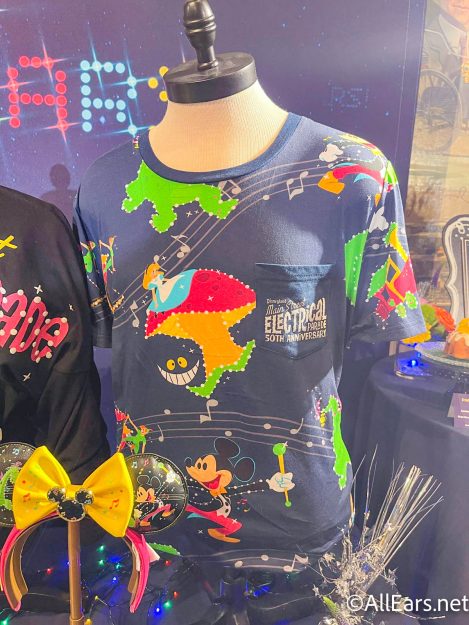 And if you're like us, you were immediately won over by the matching ears! They have a bright yellow bow with a Mickey's head in the middle, and they're adorned with runway-inspired neon lights.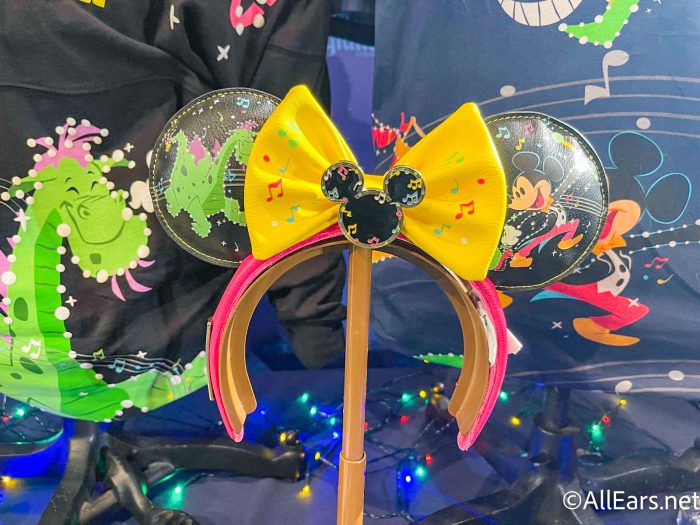 The back bears the runway logo with the "50th Anniversary" inscribed below.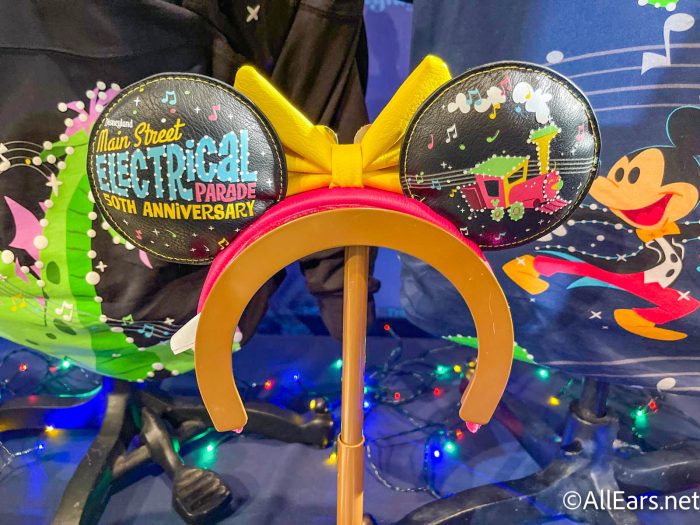 And of course there is also a new Spirit Jersey! These expensive shirts are quite popular, and we imagine this one will be no different.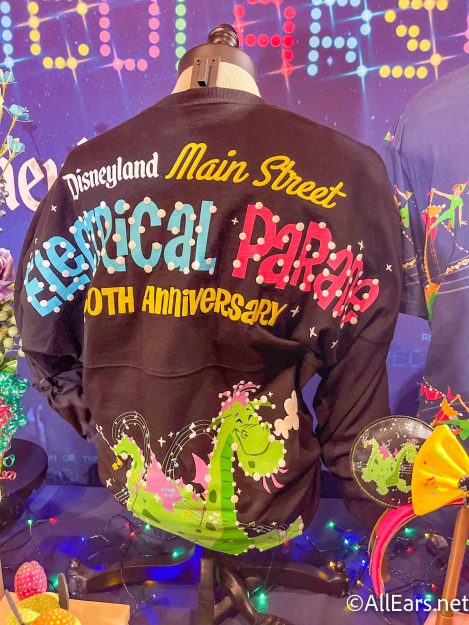 We also spotted the smallest item in the collection – a limited release commemorative lapel pin.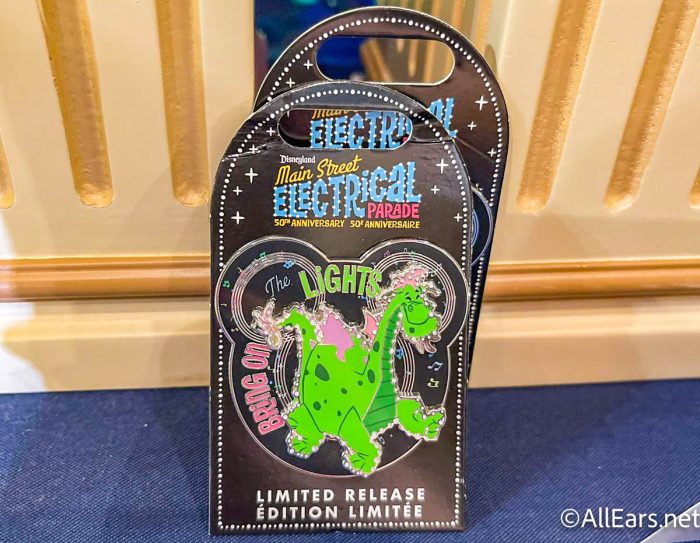 We believe you can never have too many Disney mugs, and if you agree, say hello to this beauty. It features fan-favorite floats from the parade!
If you love ears, you might want to up your Disney accessory game and get the coordinating Loungefly backpack. These things are perfect for theme parks, and there's even a pocket to store your ears on the front.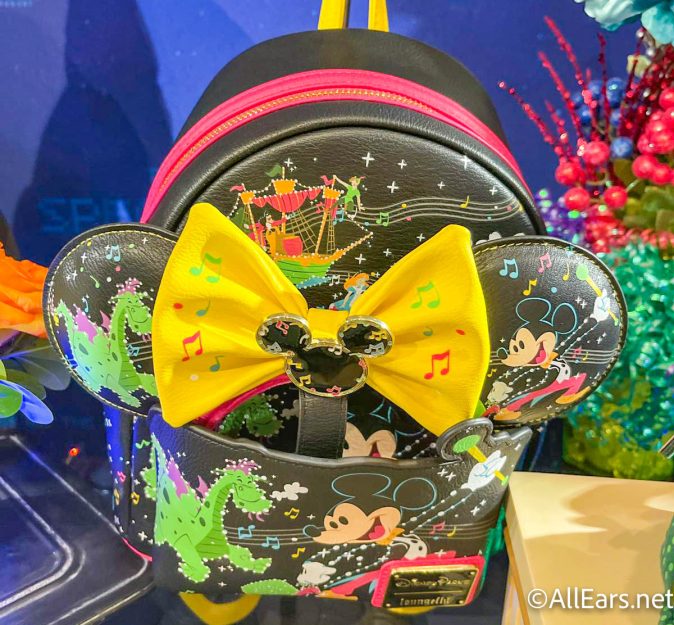 We all know it's hot in California, and one of the ways to cool off this summer is with this stylish handheld fan. (If you're not looking to use it in parks, it would be a great collectible.)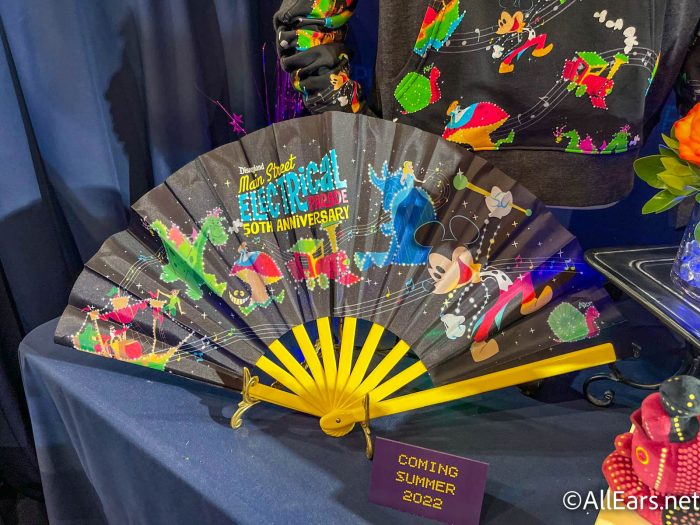 But what about cold days? (They're rare, but they still happen!) This Main Street Electrical Parade Hoodie is a great way to remember this momentous occasion.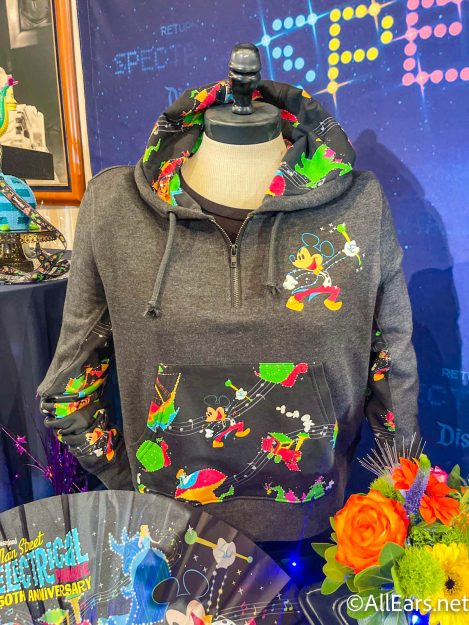 And finally, there's a set of items you can grab online THIS FRIDAY. That's right! Check out the new Main Street Electrical Parade Wishables!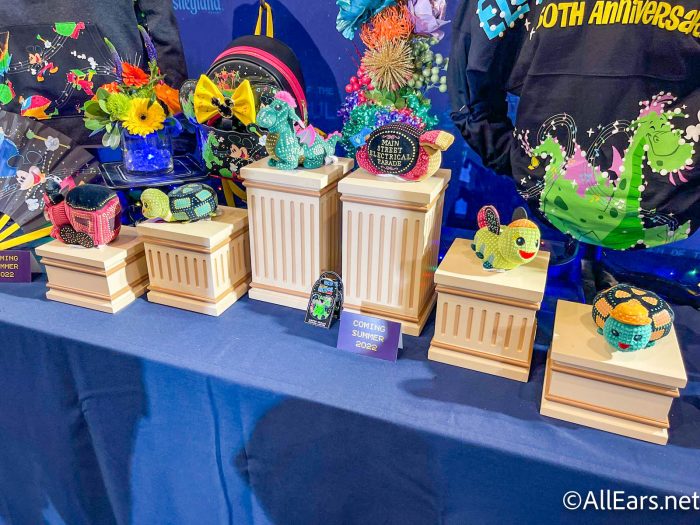 This collection of six plushes will arrive on shopDisney this week, and each little plush is designed to look like a different tank.
PLUS, as a fun bonus… they GLOW in the dark!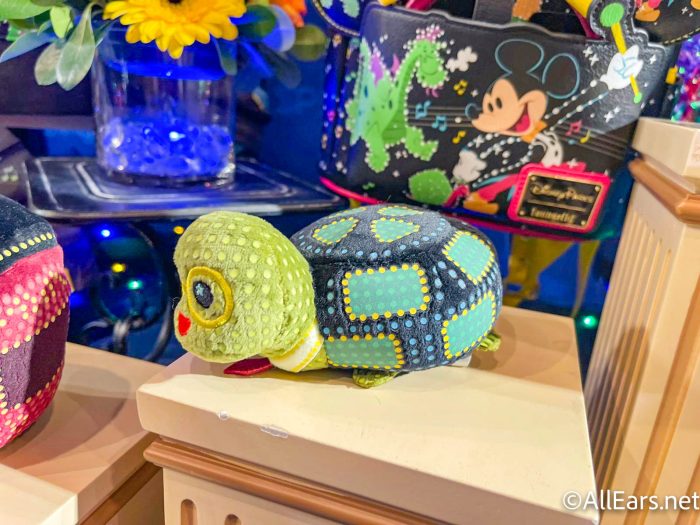 We'll be sure to let you know as soon as all of this merchandise arrives in Disneyland Park, so stay tuned to AllEars for any updates! And you can tune in to the video below for a special first screening of the return of the Main Street Electric Parade!
https://www.youtube.com/watch?v=LewC7tbeTS4
Click here to learn more about the return of the night shows!
Join the AllEars.net newsletter for the free list of 10 Disneyland tips! Click here to start!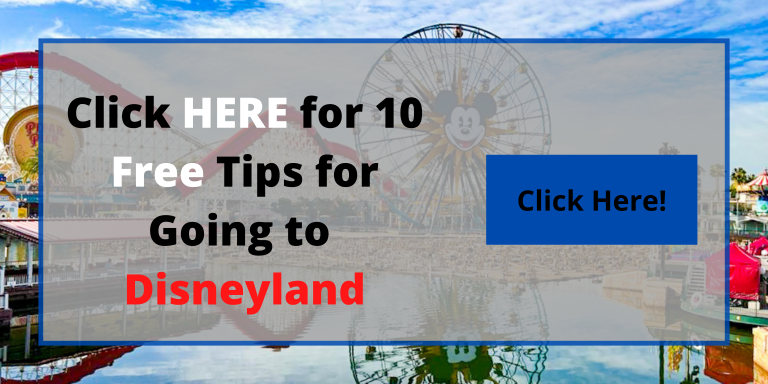 Have you ever seen this parade? Tell us in the comments!
Disclosure: We were invited by Disneyland to attend a media event for the Throwback Night Spectaculars. This did not affect our reporting on the event – ​​our opinions are our own.